http://www.ncrcdc.com/index.php?option=com_content&task=view&id=147&Itemid=2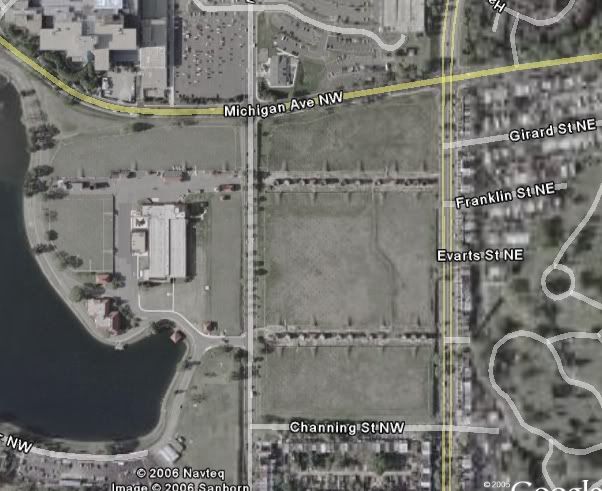 As many websites have mentioned, the McMillan Sand Filtration site has been transferred to the National Capital Revitalization Corporation. This huge tract of land has sat idle for many many years, and may be a huge opportunity for Development in NW/NE DC.
In my last post I questioned how can competing interests combine into a successful development of the H St corridor. In this case, the stakes may be even higher as developers and the city have the opportunity to really create a vision from the ground up. Will this be a way to truly integrate mixed income housing, (low, mid and high incomes), retail, and green space? The potential for this area is nearly limitless. I hope that those who know more about development and city planning will provide some insight and opinions. (Richard Layman, this means you).
Cleopatra Jones is enthusiastic that up to 300-500 'affordable' housing units could be made in this area. I admire her caring for those less fortunate, and providing places for people to live without being displaced due to rising housing costs. Hopefully she will also be on-board for doing the development intelligently.